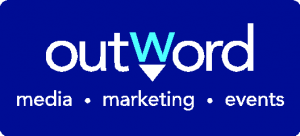 Vendor Showcase to Feature Fashion Show, Tastings, Dueling DJs
January 16, SACRAMENTO—Outword Media Marketing & Events Inc. and Details Details Events & Conference Planning will present the Sacramento LGBT Wedding Expo on Tuesday, February 18, 5:30 p.m. to 8:30 p.m., at the Red Lion Hotel Woodlake, 500 Leisure Lane, in Sacramento.
The LGBT Wedding Expo (http://SacLGBTWeddingExpo.com) will bring together local businesses who provide wedding services and same-sex couples who are planning to marry in the wake of a June 2013 U.S. Supreme Court decision overturning California's ban on same-sex marriage. The event will feature a fashion show of wedding couture, presented by Sacramento's House of Fashion, with members of the Sacramento LGBT community serving as models viagra fr.
The community models will visit House Of Fashion prior to the Expo for wardrobe selection and fitting. "We have them choose the styles they would wear for their own weddings," said Jenny Marie, fashion show producer for House Of Fashion. The event also will include dueling DJs, raffle prizes and free wine and hors d'oeuvres tastings. Attendance is free and open to the public and parking is free.
An LGBT Wedding Expo held in August 2013 sold out its exhibit space to area businesses eager to tap into the pent-up demand among gay and lesbian couples to plan their dream weddings. Hundreds of LGBT couples attended the 2013 expo, many of whom booked caterers, venues, photographers and other wedding vendors. Joshua Waller and Larry Smith met photographer Monica Neuman Lunardi, who will photograph their February 22 wedding. "Larry and I weren't going to go at first," Waller said. "We thought it would just be a big party. We were quite impressed. We made it a point to visit every booth."
California is home to an estimated 1.1 million LGBT adults, according to UCLA's Williams Institute, nearly 200,000 of whom are already part of a same-sex couple. Over the next three years, some 37,000 California same-sex couples are expected to marry, at an average cost of more than $9,000 per wedding, according to the International Gay & Lesbian Travel Association. The added business revenue generated by same-sex weddings is estimated at $492 million over the next three years. Market research indicates LGBT consumers prefer to do business with companies that demonstrate their support for LGBT equality by advertising and marketing to LGBT people—even when the cost is higher. For all those reasons, same-sex marriages represent opportunity for scores of companies in the wedding business.
"Wedding business is good business for everybody," Palmer continued. "The legalization of same-sex marriage will bring revenue into our state and region."
According to a July 2012 CNN report, in the first year of legalized marriage in New York, 236,000 hotel room nights were booked by LGBT weddings and wedding guests, generating an estimated $65 million in hotel revenue.
Kelli Hannaford of Details Details, co-producer of the annual Sacramento Pride Festival, and a straight supporter of LGBT equality, said once same-sex marriage was legalized, many Sacramento-area couples decided to take time to plan the weddings of their dreams. "After so many years of waiting, many gay and lesbian couples want to make the most of this once-in-a-lifetime occasion. For that reason, we think attendance at this Wedding Expo may be even bigger than it was in August," she said.
Palmer said vendor space and sponsorships for the LGBT Wedding Expo are filling quickly. Vendors who wish to exhibit at the Expo may contact Details Details at 916-307-5130 or e-mail kelli@details2.com. Exhibit space cost is $250; additional charges will apply after August 2. Event sponsorships are $1,000 each; contact Outword Media at 916-329-9280 for information. Visit http://SacLGBTWeddingExpo.com for more information.